This is video game play: video games, authority and metacommunication
Palavras-chave:
Bateson, authority, procedurality, rules, metacommunication
Resumo
Gregory Bateson claims that all play acts should be primarily understood as meta-com­municative. In other words, playing a game implies being able to transmit and receive the meta-message 'this is play', which establishes a psychological frame among the players. I will propose a radical reading of Bateson's theory in the context of video games; specifically, I will attempt at analysing the characteristics, specificities and implications of the message 'this is video game play'. I will contend that the specific language through which video games convey this message is that of their rules, the inescapable limitations posed by their computational and digital nature. In other words, playing a video game is always, at least to a degree, playing a game of meta-communication with, against and around a video game's hard-coded rules. Finally, I will propose a close reading of the game Papers, Please and contend that Pope's work engages in a significant reading of the inherent reflexivity of video games, deliberately portraying their authoritative na­ture and communicative potential.
Downloads
Não há dados estatísticos.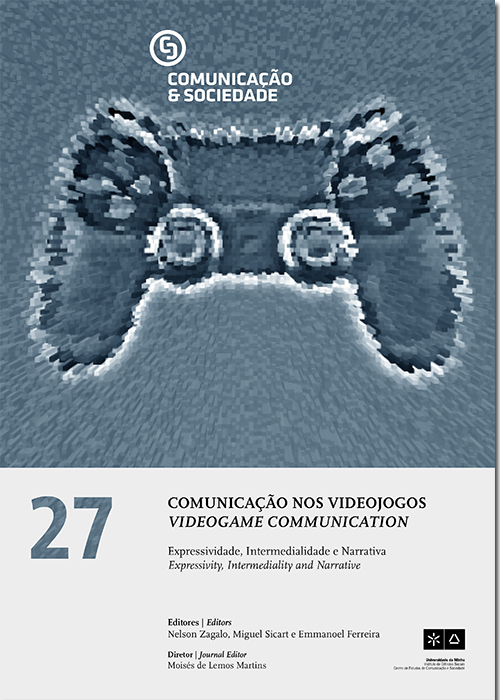 Downloads
Como Citar
Fassone, R. (2015). This is video game play: video games, authority and metacommunication. Comunicação E Sociedade, 27, 37-52. https://doi.org/10.17231/comsoc.27(2015).2088
Secção
Comunicação, Teoria dos Videojogos e Diálogos (Inter)Mediáticos
Licença
Os autores, individuais ou coletivos, dos artigos publicados transferem para a Comunicação e Sociedade o exclusivo do direito de publicação sob qualquer forma.