Setting the agenda in advertising: understanding ethical dilemmas from a communicative perspective
Palavras-chave:
Advertising, communication, agenda-setting, ethical dilemmas
Resumo
This article discusses the concept of advertising ethics in the particular case of a controversial advertorial campaign for a major mining project in Roşia Montană, a historical region of Romania. Based on the on the agenda-setting theory (Shaw & McCombs, 1977) and on the tripolar model of agendas (Watson, 2008), the analysis replaces the oversimplifying approaches to the ethics of advertising with a communicative perspective that highlights the need for a contextual examination of the ethical dilemmas arisen by advertorial practices. The study reveals that ethics is not only about solid and undisputable norms to be respected by professionals in the field or about 'black and white' moral verdicts given by ethicists or philosophers, but also about the study of contextual determinations that lead to ethical choices made by advertisers, based on the interactions between three interested agendas – corporate, policy, and media – in an attempt to rule over the public agenda.
Downloads
Não há dados estatísticos.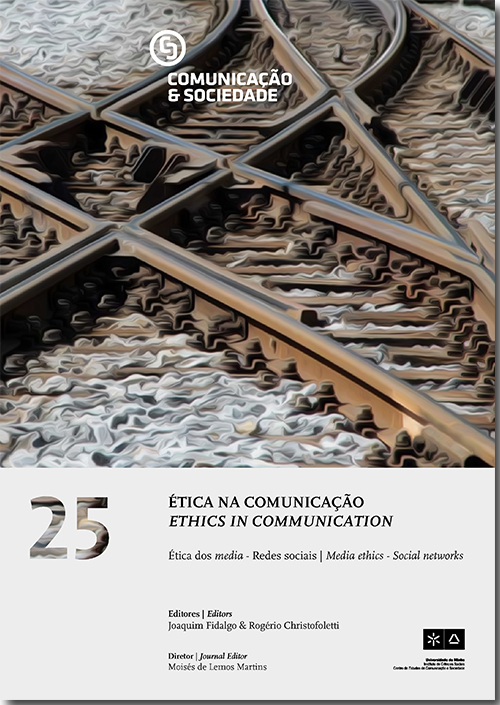 Downloads
Como Citar
Hazaparu, M.-A. (2014). Setting the agenda in advertising: understanding ethical dilemmas from a communicative perspective. Comunicação E Sociedade, 25, 328–343. https://doi.org/10.17231/comsoc.25(2014).1878
Secção
Da publicidade à propaganda