Dialogical mediation as an instrument to promote health and social cohesion: results and directions
Gian Piero Turchi

Università di Padova

Michele Romanelli

Università di Padova
Resumo
One of the main challenges in Europe is to focus attention on public policies capable of promoting and maintaining social cohesion. We can see how the interaction between different cultural systems can radicalize the differences. Since those differences are assumed to characterize and identify elements of the specific social groups, they can cause conflicts in the community. This paper aims to describe the elements that allow the implementation of mediation in public policies. An operating model for both emergency use and in anticipation of conflict will be proposed for all the levels at which conflict itself may be generated or has developed: this model will be called "Dialogical Mediation" (Turchi & Gherardini, 2014). This model operates on the interested parties not only in a direct way, but also through all the "voices" that may be involved in repercussions that the conflict may generate (the whole community as a consequence). This is when mediation can be offered as an instrument of public policy, for the management of dialogical interaction between the "migrant community" and the "hosting community", anticipating conflicts and sustaining interactions as a "single community".
Downloads
Dados de Download não estão ainda disponíveis.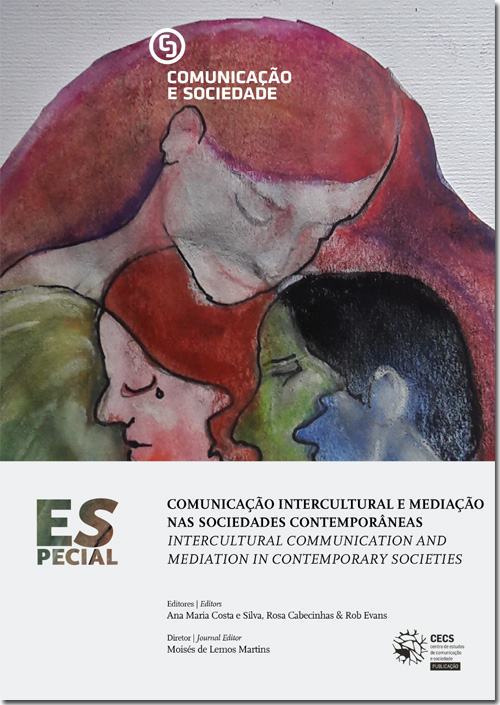 Como Citar
Turchi, G. P., & Romanelli, M. (2019). Dialogical mediation as an instrument to promote health and social cohesion: results and directions. Comunicação E Sociedade, 131-140. https://doi.org/10.17231/comsoc.0(2019).3065
Direitos de Autor (c) 2019 Comunicação e Sociedade
Este trabalho está licenciado com uma Licença
Creative Commons - Atribuição-NãoComercial 4.0 Internacional
.
Os autores, individuais ou coletivos, dos artigos publicados transferem para a Comunicação e Sociedade o exclusivo do direito de publicação sob qualquer forma.