Images of Africa? Portuguese films and documentaries related to the former colonies in Africa (first half of the 20th century)
Palavras-chave:
Films, Portuguese colonies, Estado Novo, colonial propaganda, representations, Africa
Resumo
This paper analyses films and documentaries produced in Portugal based or inspired on the former African colonies. During the Estado Novo, the creation of a positive image of the "empire" and of the colonial policy led to the prohibition of films that depicted physical abuse of African-origin individuals, the struggle between "white" (colonisers) and "black" (colonised), movements that fought for the ascension of the Afro-American population in the U.S.A. or exalted pacifist or antimilitarist concepts. Many documentaries emphasise Africa's potential (natural and human). Some deal with the creation of structures that would allow the education and evangelization of the African people, while others try to portray its "uses and customs". Others show evidence of the African people's work strength in the construction of a promising future. That work is always guided by the "white", that is, the technical knowledge of the "white" is added to the strength of the African. Africans are represented as examples of a unified whole (they are all called "indígenas"), but there is an attempt to identify distinctive characteristics between them. Images that denote an idea of modernization, in cities such as Luanda or Lourenço Marques, overshadow the "colonised". These films are often a tool of propaganda rather than a means of information, or an ethnographical document, and their objective is to convey a colonial conscience.
Downloads
Não há dados estatísticos.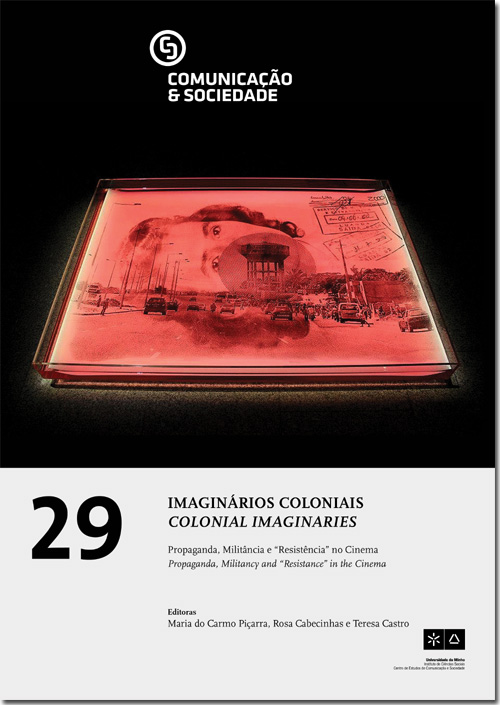 Downloads
Como Citar
Matos, P. F. de. (2016). Images of Africa? Portuguese films and documentaries related to the former colonies in Africa (first half of the 20th century). Comunicação E Sociedade, 29, 175–196. https://doi.org/10.17231/comsoc.29(2016).2415