Corporate brands: what's new?
Palavras-chave:
Corporate brands, brand architecture, corporate identity
Resumo
2001 marked the tenth anniversary of a seminal article on corporate branding written by the distinguished English advertising consultant Stephen King (1991). In this article King's contribution to the emergent theory relating to corporate branding in the context of recent scholarship is appraised. This article outlines the benefits and characteristics of corporate brands. It details the differences between product and corporate brands and summarises the relationships between corporate brands and corporate identity and corporate reputation. The author's survey of the business environment reveals there to be proliferation of new corporate branding types. As such, six new corporate branding categories have been identified which are termed: familial, multiplex, shared, surrogate, supra and federal. King's prediction that the last decade will witness increased importance to corporate brands does have a contemporary resonance. Looking ahead to the next decade, and picking up a theme of an earlier article (Balmer 1998) the author predicts that a new management area will emerge: an area that he calls "corporate marketing". It will be multidisciplinary in scope and will encompass organisational, corporate and visual identity, corporate branding, reputation and corporate communications.
Downloads
Não há dados estatísticos.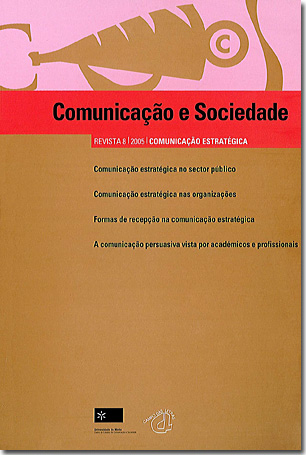 Downloads
Como Citar
Balmer, J. M. T. (2005). Corporate brands: what's new?. Comunicação E Sociedade, 8, 163-178. https://doi.org/10.17231/comsoc.8(2005).1188
Secção
Comunicação estratégica nas organizações
Licença
Direitos de Autor (c) 2012 Comunicação e Sociedade
Este trabalho encontra-se publicado com a Creative Commons Atribuição-NãoComercial 4.0.
Os autores são titulares dos direitos de autor, concedendo à revista o direito de primeira publicação. O trabalho é licenciado com uma Licença Creative Commons - Atribuição 4.0 Internacional.