Can there be a feminist aesthetic?
Palavras-chave:
Feminism0, aesthetic theory, photography, Aida Muluneh, Walter Benjamin, Dinkinesh, haunting, women photographers
Resumo
Can there be a feminist aesthetic?" analyzes the difficulty of finding an ontological position from which to write about photography created by women. It interrogates the discomfort of inhabiting, socially, and in art and literature, the position of the embodied feminine, and seeks through aesthetic analysis to mine this discomfort. The essay argues that despite the social and intellectual discomfort of articulating a space of the feminine, in that this space is always already coded as oppressed, there is a value in interpreting photography created by women through the lens of feminist resistance. The article concedes that defining the word woman is always a risk, in that the term reflects manifold and contradictory embodied experiences. And yet, within this avowed risk emerges the only space of possible resistance to oppression, the opportunity to create a rearrangement of the visible so that the category of the oppressed woman, however phantasmatic, is re-envisioned as sovereign. However, each act of re-envisioning woman must be culturally specific. Hence, the essay concludes with an interpretation of Ethiopian photographer Aida Muluneh's series of images Dinkinesh (or, "you are beautiful"), evoking the remains of an Ethiopian hominid that were long considered to be the oldest of human ancestors. Muluneh reclaims this distant ancestor as Ethiopian, dressing her in an extravagant red gown, using photography to re-envision Dinkinesh's fall into history, granting this ancestor the power to haunt modernity.
Downloads
Não há dados estatísticos.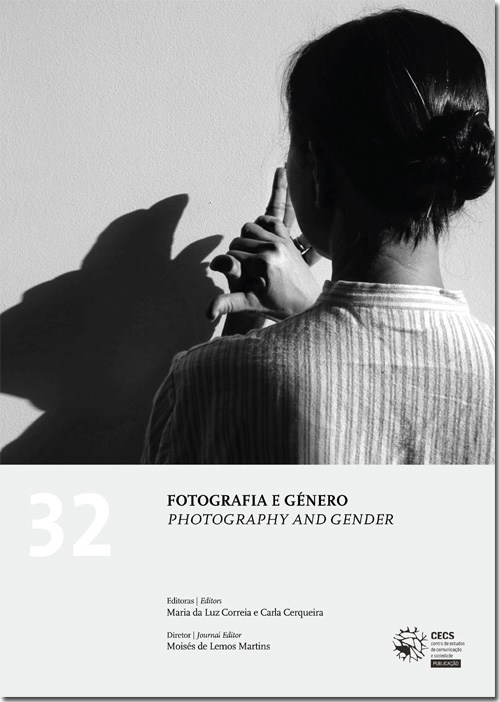 Downloads
Como Citar
Raymond, C. (2017). Can there be a feminist aesthetic?. Comunicação E Sociedade, 32, 45-57. https://doi.org/10.17231/comsoc.32(2017).2750
Licença
Os autores, individuais ou coletivos, dos artigos publicados transferem para a Comunicação e Sociedade o exclusivo do direito de publicação sob qualquer forma.