Intercultural mediation through picturebooks
Palavras-chave:
Picturebook, identity, diversity, migration, intercultural mediation
Resumo
Picturebooks are good resources for intercultural mediation with children given their multimodality and topic range related to contemporary living. When carefully selected, picturebooks may help children reflect on the multicultural world they live in and learn about meaningful intercultural action. Some examples of picturebooks are used from the Identity and Diversity in Picture Book Collections project (IDPBC) in order to explore topics related to the superdiversity of contemporary societies, such as, living in communities, multiple linguistic identities, approaches to mass migration and (voluntary and enforced) mobility. Fictional resources such as these are capable of generating empathy in readers and thus can be used to help children understand the growing cultural diversity around them, as well as the social phenomena of migration, refugees. These fictional resources may also contribute to children's understanding of social complexity at the global scale, at the human rights level, and within rules of democratic action as global citizens. Some inclusive didactic approaches are further suggested for using the selected picturebooks with five to 12-year old children in contexts of intercultural mediation.
Downloads
Não há dados estatísticos.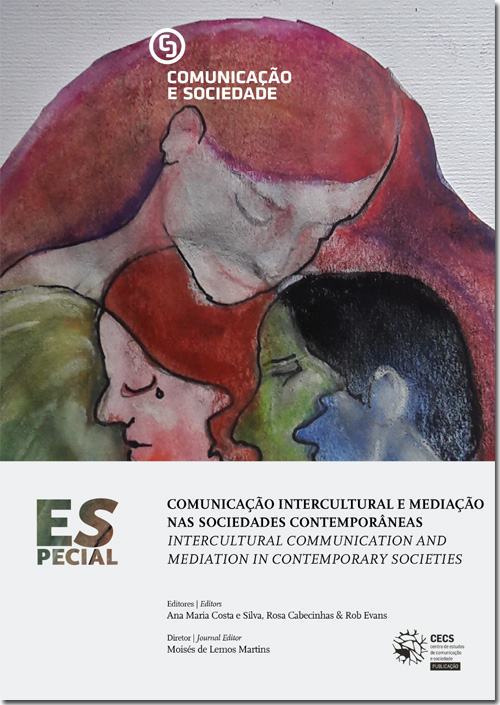 Downloads
Como Citar
Morgado, M. (2019). Intercultural mediation through picturebooks. Comunicação E Sociedade, 163-183. https://doi.org/10.17231/comsoc.0(2019).3067
Licença
Os autores, individuais ou coletivos, dos artigos publicados transferem para a Comunicação e Sociedade o exclusivo do direito de publicação sob qualquer forma.