Law, society and communications: assessing the agenda initiative of democratic media in Brazil
Danilo Rothberg

Universidade Estadual Paulista – UNESP

Carlo José Napolitano

Universidade Estadual Paulista – UNESP

Tatiana Stroppa

Centro Universitário de Bauru (ITE)
Palavras-chave:
Media regulation, broadcasting, agenda initiative, political participation
Resumo
This article analyzes the dynamics of social movements for democratization of the media in contemporary Brazil, which culminated in the formulation of a proposed law that since the year 2012 has been seeking to collect the 1.4 million signatures it needs to be submitted to the parliament as an agenda initiative. We analyze the strengths and potentially controversial aspects of the proposed law according to two criteria: one determined by the existing normativity given by the Brazilian constitutional framework, and another brought by the comparison with normative aspects existing in the European Union. In summary, the proposed law can be characterized by significant innovations. However, conceptual inaccuracies and potential impacts difficult to be addressed, which could meet great resistance from hegemonic sectors, may hinder support for specific items, both in the phase of seeking support and in the legislative process.
Downloads
Dados de Download não estão ainda disponíveis.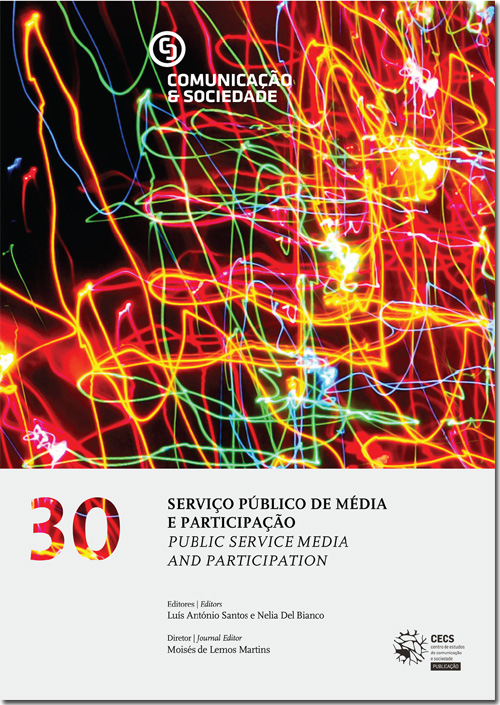 Como Citar
Rothberg, D., Napolitano, C. J., & Stroppa, T. (2016). Law, society and communications: assessing the agenda initiative of democratic media in Brazil. Comunicação E Sociedade, 30, 103-117. https://doi.org/10.17231/comsoc.30(2016).2488
Direitos de Autor (c) 2016 Comunicação e Sociedade
Este trabalho está licenciado com uma Licença
Creative Commons - Atribuição-NãoComercial 4.0 Internacional
.
Os autores, individuais ou coletivos, dos artigos publicados transferem para a Comunicação e Sociedade o exclusivo do direito de publicação sob qualquer forma.