The educational radio in the perception of basic education teachers – The More Education Program's school radio case
Edgard Patrício

Universidade Federal do Ceara
Palavras-chave:
Public policy, media literacy, participation, school radio, teachers
Resumo
The public policies of media literacy gain importance in the face of the transformations of the ways of making communication. And the effectiveness of these policies, within the scope of basic education, may run counter to the receptivity of teachers. This article analyzes the perception of teachers of public education in Fortaleza (Brazil) about educational radio and the orientation they adopt in the development of curricular activities. The research was carried out in 2014, in 21 schools integrated to the More Education Program (PME). The PME, implemented in 2007 by the Ministry of Education, intends to develop a policy of integral education for schools. One of the activities offered is school radio, by the macro field "Communication and Use of Media". A total of 124 interviews were carried out, among More Education coordinators, teachers and students. The interviews were carried out from a questionnaire of 63 questions. For this article, we focused on the analysis of 31 interviews with public school teachers who made the option of school radio as an activity. The results of the analysis point to a low index of teachers participation in the functioning of school radio, a perception of learning still focused only on literacy and difficulties in the approximation between school radio and classroom.
Downloads
Dados de Download não estão ainda disponíveis.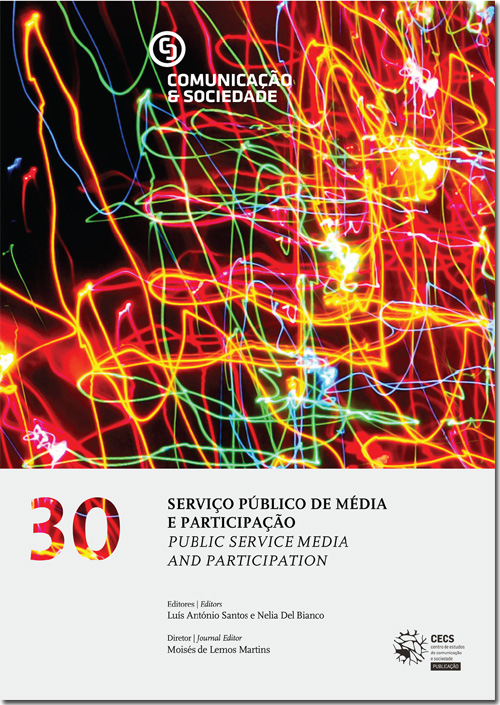 Como Citar
Patrício, E. (2016). The educational radio in the perception of basic education teachers – The More Education Program's school radio case. Comunicação E Sociedade, 30, 421-436. https://doi.org/10.17231/comsoc.30(2016).2506
Direitos de Autor (c) 2016 Comunicação e Sociedade
Este trabalho está licenciado com uma Licença
Creative Commons - Atribuição-NãoComercial 4.0 Internacional
.
Os autores, individuais ou coletivos, dos artigos publicados transferem para a Comunicação e Sociedade o exclusivo do direito de publicação sob qualquer forma.